Interactive Dental Marketing
Reach more patients online with Chairsyde.
Grow your practice, transform patient health
and mitigate risk.

Our exclusive partnership with Dental Protection gives free premium membership for all Dental Protection Xtra practices & 20% off for all Dental Protection members.
Boost your dental marketing with Chairsyde.
Chairsyde helps your patients visualise their conditions and treatments both virtually and face to face.
Reach more patients directly from your website with Chairsyde's booking widget.




What is Chairsyde?
Chairsyde is an interactive consulting platform that helps your patients visualise their diagnosis and treatment options, both virtually and face-to-face. With over 100 presentations including animations, illustrations and clinical photography, annotate your way through interactive education. Chairsyde will help transform patient health and increase case acceptance whilst keeping you dento-legally protected.
Save up to 28% of surgery time for real clinical work, whilst taking your consultations and reviews online.
Reach more patients and improve health with better education. Chairsyde dentists have seen a 32% increase is case acceptance.
Animated presentations are timestamped and tracked to help protect dentists by mitigating risk, keeping you safe.
Where can I use Chairsyde for dental marketing?
Dentists looking to reach more
patients, market their dental services 
and grow their practice

Dentists seeking to improve
patient communication,
understanding and compliance

Dental care professionals
wanting to stay compliant,
protect themselves and
mitigate risk

"Chairsyde is more than a virtual platform, dentists can use it for face-to-face consultations, so every patient can visualise their conditions and treatment options."
Julian English
 Increase case acceptance with Chairsyde dental marketing
"I wanted to say how brilliant Chairsyde is as an excellent way to communicate top oral care and information for patients.
I particularly liked being shown the option for a crown and how it would be created for my tooth" - Camilla Walker, Patient.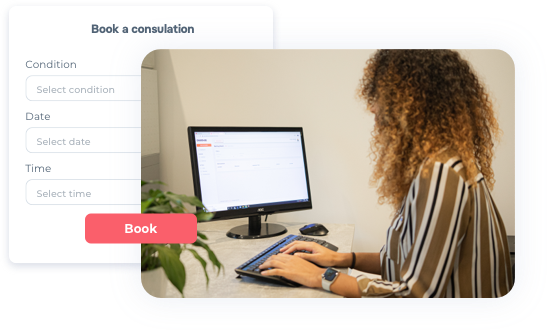 Book
Chairsyde's Booking Widget lets patients book a
virtual consultation straight from your website. You or your team can schedule directly from the calendar.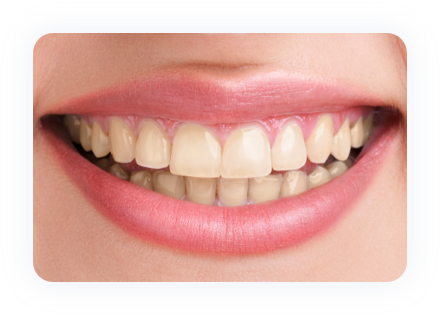 Upload
Let your patients upload photos of their teeth on the
booking widget, for you to assess ahead of the call.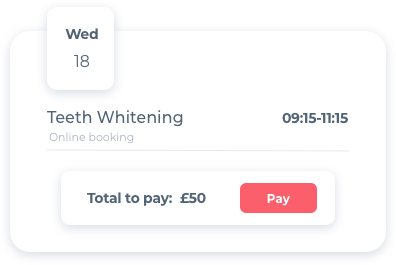 Pay
Set a price for your virtual consultations, or offer
them for free to engage with more patients.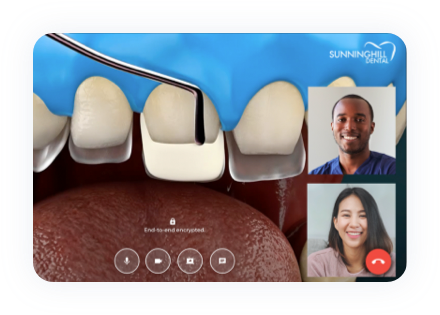 Consult
Both virtually AND face-to-face. Take your
patients on a visual journey with over 100
presentations explaining their diagnosis and
procedures. Annotate and explain in real time.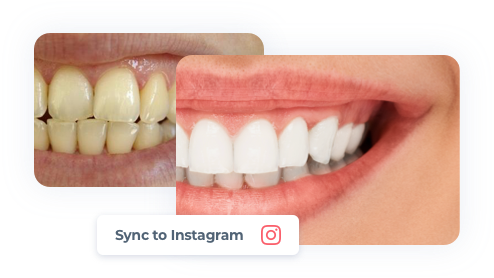 Portfolio
Showcase your work by uploading your
portfolio and tag it to specific conditions.
Or you can sync it with your instagram
and annotate away.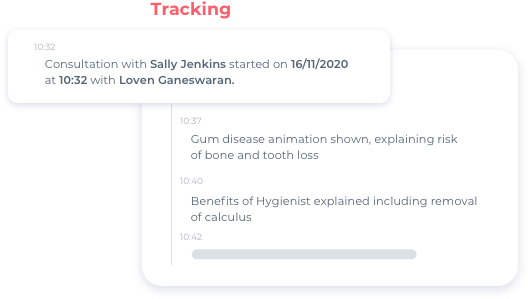 Track
The entire consultation including every
presentation, both virtually and face-to-face,
is tracked, timestaped and stored, mitigating
risk to help protect you in the future.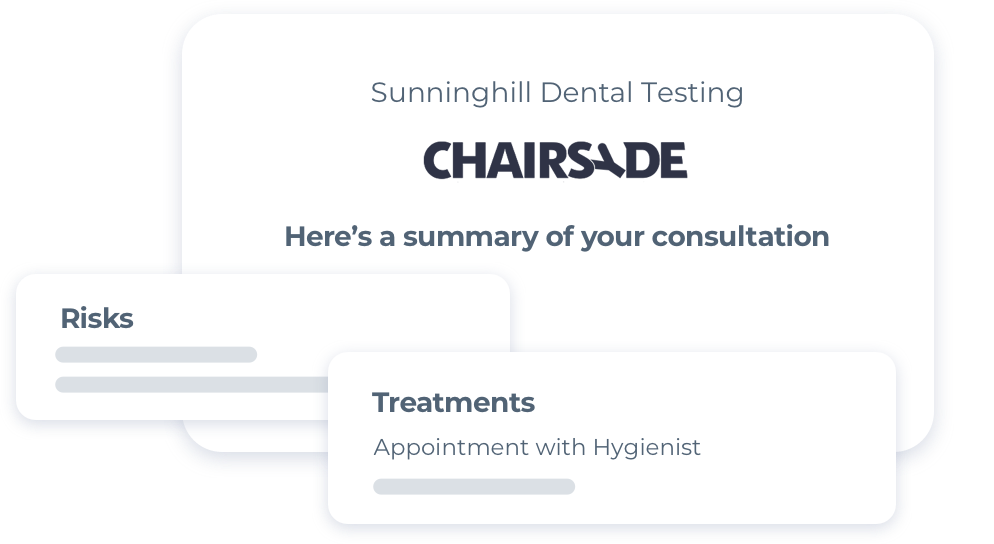 Email 
Within 4 clicks, send post-consultation emails of 
patients diagnosis with prevention advice and treatment options. Include annotated images from the consultation and upload treatment plans if needed.
Transform your practice with the
benefits of Chairsyde:
Reach more patients and increase case acceptance

Mitigate risk dento-legally and gain informed consent

Wow your patients and transform patient health